At ChicagoLandscape of Las Vegas we are specialists in designing and constructing retaining walls and handle every aspect of it in the best possible way. We've handled a hundreds of retaining wall construction projects and cater to our customers needs in and around Las Vegas, Henderson, and the entire Las Vegas valley.
If you're ready to invest in a beautiful, functional retaining wall from a reliable Las Vegas based landscape company, contact ChicagoLandscape of Las Vegas. We can provide a high-quality, durable retaining wall as well as patios, sidewalks, driveways, and 3D design work. We provide reliable, affordable, quality landscape construction services. Contact us to learn more about our retaining wall services. Our professional team would be happy to provide a free estimate.
WHY DO I NEED RETAING WALLS?
When you are getting your landscape designed and installed, the landscapers need to make sure the grading is done correctly. If your property has sloping land and you are in need of outdoor features such as a driveway, walkways, a patio, an outdoor kitchen area or even a fire place or fire pit, portions of the slope may have to be excavated.
In this case, the sloping will need to be graded to make it ready for these new features. However, the portion of the slope that has now been exposed due to the excavation will need structural support. If the correct amount of support is not provided it can result in soil erosion, poor drainage and even land slides. Such issues will more than likely cause damage to your new outdoor features and the landscape. This is where retaining walls come into the picture.
Protect Outdoor Landscape Features
Increases Home Value
Prevents Erosion and Sink Holes
Beautifies Existing Landscape
Helps Manage Water Runoff
Numerous Design Options
Prevent Land Slides
Easy Maintenance
Prevents Flooding
WE OFFER THE BEST RETAINING WALL SOLUTIONS FOR LAS VEGAS & HENDERSON, NV
Retaining walls can provide both practical and aesthetic value to any property in the Las Vegas valley. Not only can they beautify and protect your landscaping, they are also able to increase your home's value. However, in order for a homeowner to get these benefits, their retaining wall will have to be properly designed and installed. These walls are essential for properties located on hills and slopes. A homeowner who sees the need for a retaining wall will need to hire an experienced landscaping contractor to ensure that it is securely installed.
Structural concrete retaining walls have long been a fundamental element in construction projects in many areas of Las Vegas to add very valuable develop-able building area to building sites. Concrete retaining walls are usually constructed using one of three techniques utilized locally. They are cast in place concrete retaining walls, CMU block or cinder block retaining walls, and Shotcrete retaining walls.
TYPES OF LANDSCAPE RETAINING WALLS
Cast-In-Place Retaining Walls
The most common retaining wall utilized locally are cast- in-place concrete retaining walls. These walls are more common than CMU for a number of reasons, including versatility in design. Structural retaining walls also have large rebar with tight spacing, therefore CMU block walls are not always the best option. Wood form work is constructed and steel reinforcing rebar is placed vertically and horizontally as required by the structural design. After the form work and rebar is complete concrete is pumped and vibrated into the form work to form a monolithic concrete retaining wall.
CMU Block Retaining Walls
CMU block walls are generally speaking the simplest walls to construct as there is no form work required during construction. Precast concrete block also known as concrete masonry units or cinder blocks, are placed over a supporting concrete footing. Steel rebar is then placed at specified vertical and horizontal locations. When all blocks and rebar are in place the cells of the blocks are pumped with concrete.
Shotcrete Retaining Walls
The third method of retaining wall construction is a Shotcrete retaining wall. Shotcrete walls are constructed in a similar way as cast in place walls but instead of constructing the second side of the form work a special type of concrete, Shotcrete, is then blown onto the single sided form. The Shotcrete is hand finished and the form work removed to reveal a monolithic retaining wall. Shotcrete can also be applied directly over soil in place of form work which makes it an ideal material for use in swimming pool applications.
LANDSCAPING RETAINING WALLS IN LAS VEGAS
Our mission continues to be to build retaining walls that last a lifetime. We specialize in the construction of decorative landscape retaining walls for all conditions. We want our clients to be happy and satisfied and will make sure that your hard earned money is well spent. ChicagoLandscape of Las Vegas will professionally handle all phases of your retaining wall landscape project.
ChicagoLandscape of Las Vegas has learned to optimize production and minimize downtime thus reducing construction costs. Our experienced estimating team understand all aspects of specialized engineering projects and offers free consultations.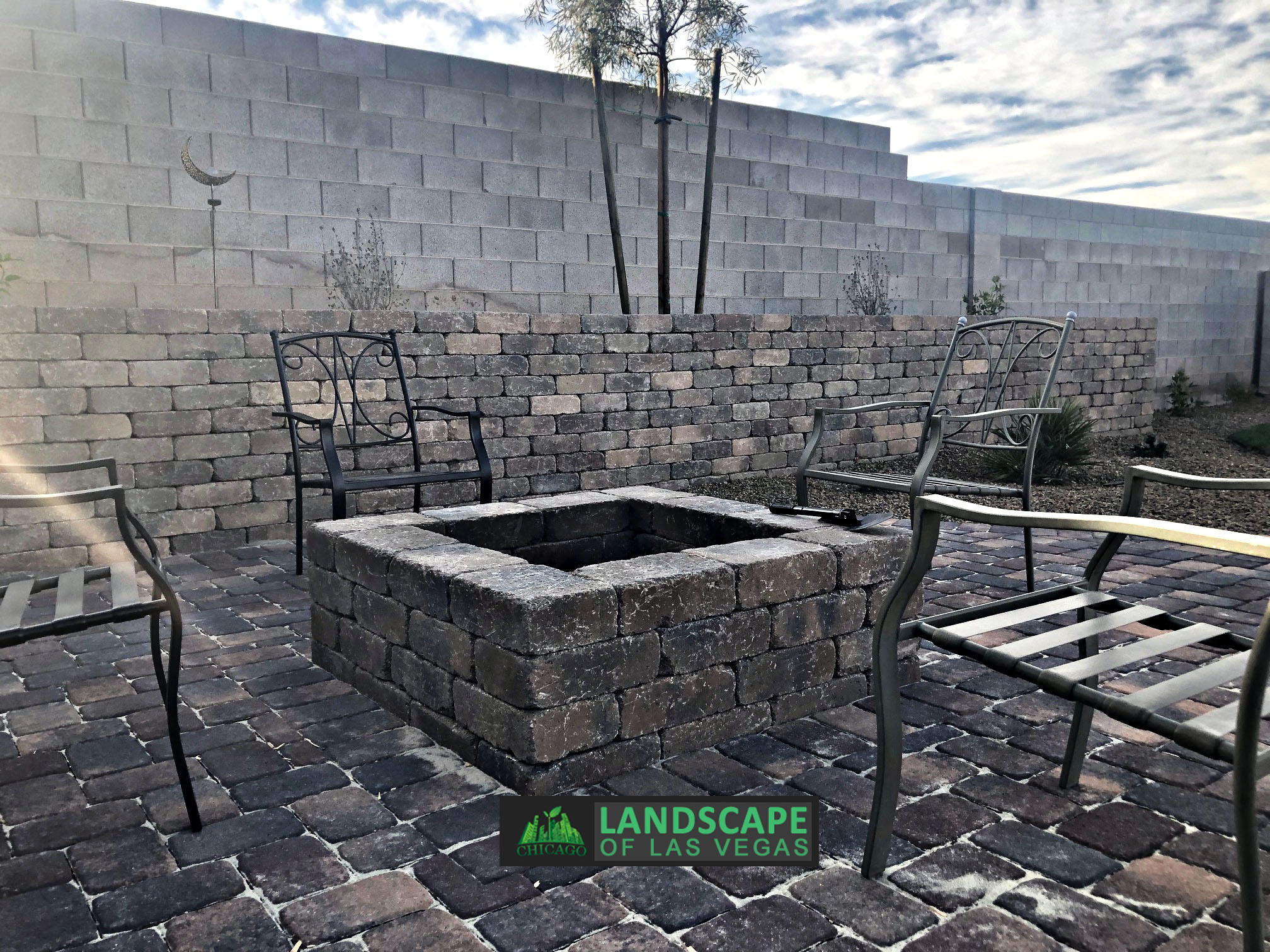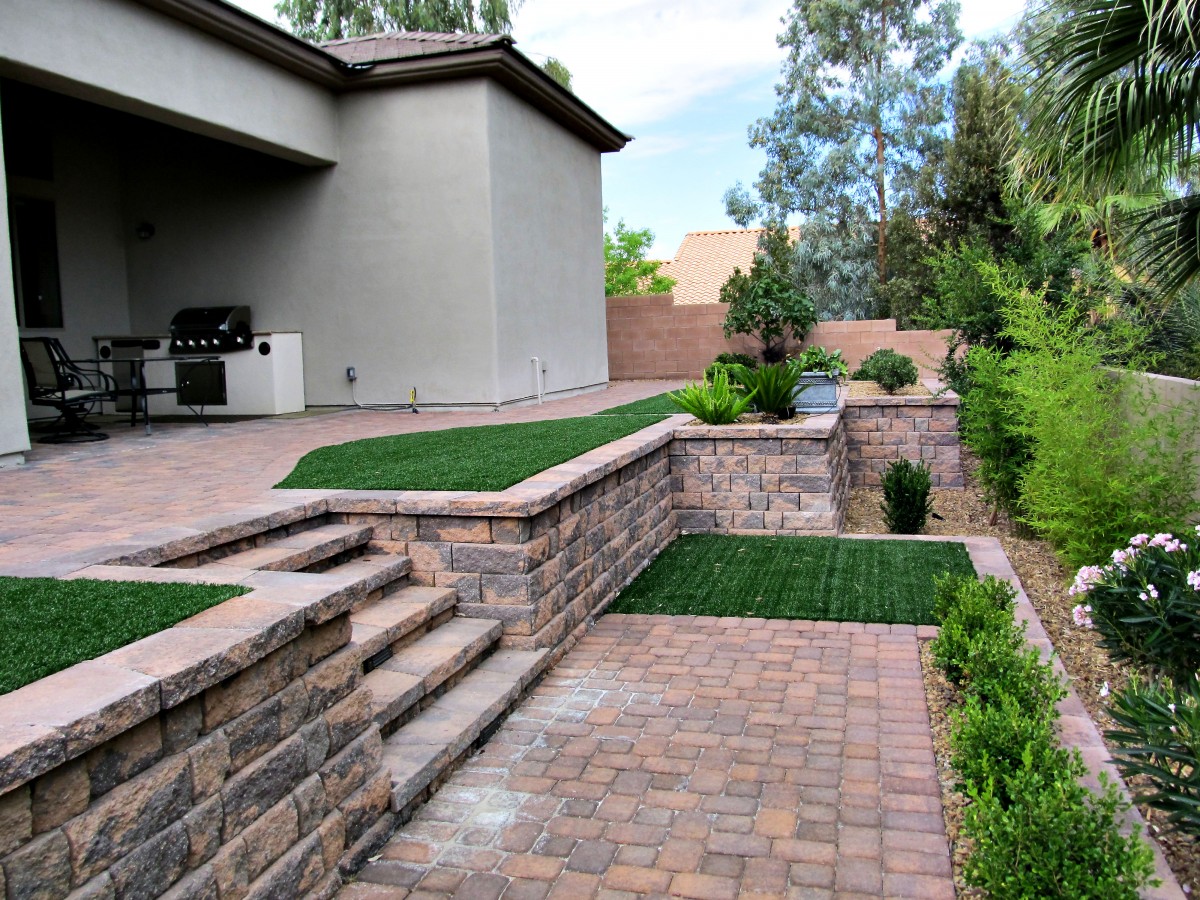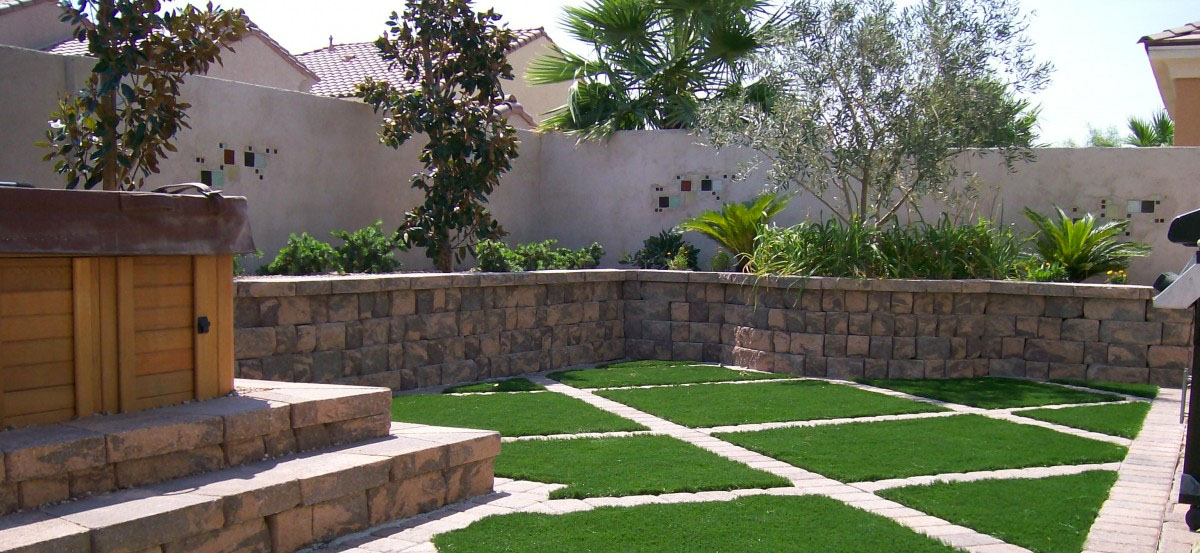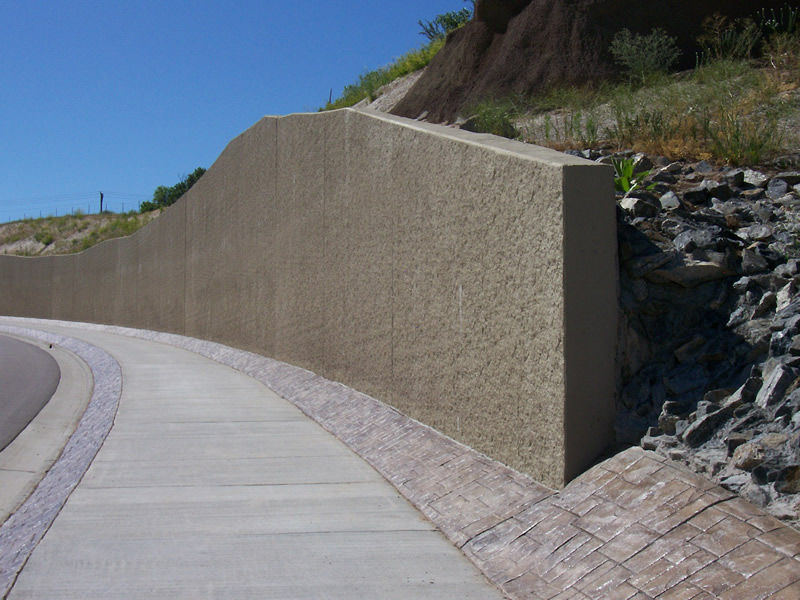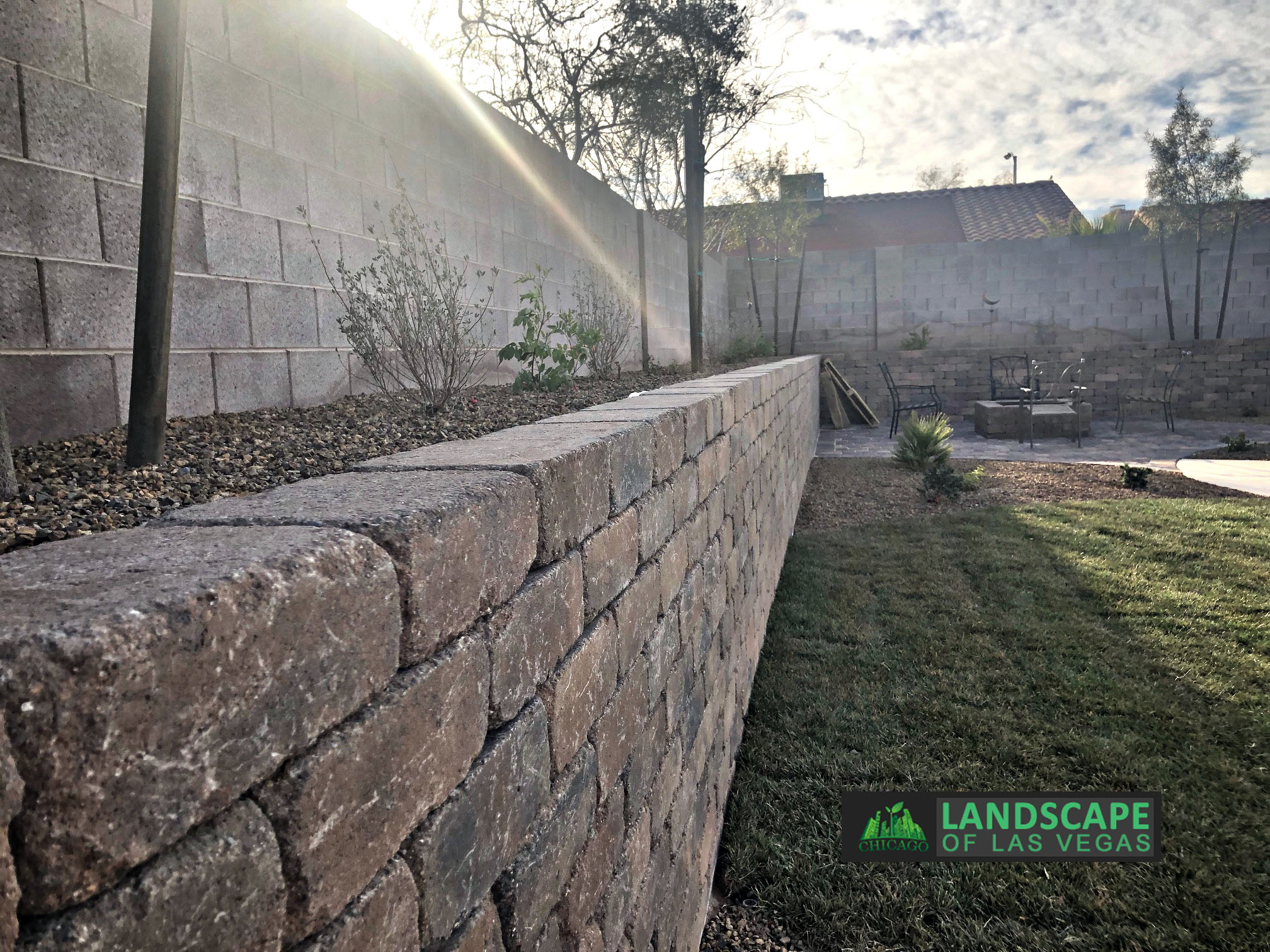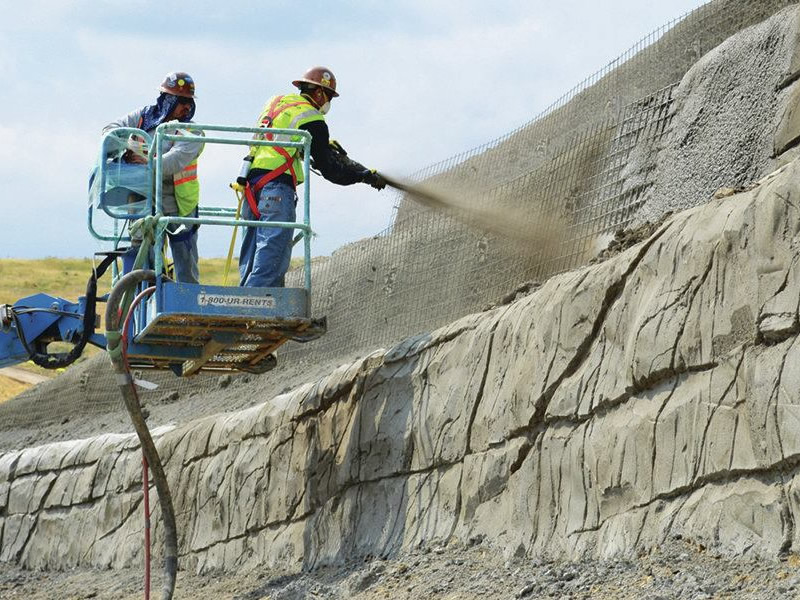 ChicagoLandscape of Las Vegas: The Best Choice for Retaining Wall Installation in Las Vegas
If you're looking for a professional retaining wall installation  in Las Vegas, you'll want to consider ChicagoLandscape of Las Vegas. With over 25 years of experience, this company is dedicated to providing top-notch services that exceed your expectations.
Here are some reasons why ChicagoLandscape of Las Vegas is the best choice for retaining wall installation in Las Vegas:
Schedule

A Free Consultation