We specialize in sprinkler system installation and irrigation system repair in Las Vegas. Let our irrigation professionals install, repair, or replace your sprinkler and drip system. We provide topnotch irrigation repairs, installs, and replaces irrigation systems, sprinkler systems and drip systems. Whether you need your a timer installed, valves replaced, or just have a broken sprinkler head, our trained technicians can have your system repaired and running in no time. Our goal at ChicagoLandscape of Las Vegas is customer satisfaction. We use the finest quality sprinkler and irrigation products and trained technicians and installers to insure that our clients receive the highest quality irrigation or landscape systems possible.
SPRINKLER & DRIP IRRIGATION REPAIR & INSTALLATION
As a licensed Las Vegas sprinkler repair contractor, we offer close personal attention to each individual customer by our productions managers and our experienced technicians. Our technicians and sprinkler installers are qualified and well trained in irrigation system repair and design, and deliver the finest quality sprinkler repair, installation, and replacement. If you are in need of Las Vegas sprinkler repair, our technicians can easily diagnosis your system issues. We recognize the importance of water conservation in the Las Vegas Valley and work hard to ensure that your sprinkler or drip system is running efficiently.
IRRIGATION REPAIR SERVICE CALL PROCESS
Consult with homeowner or property manager about their irrigation repair or replacement needs
Check irrigation system – This includes:

Verify all problems described by customer
Troubleshoot and diagnose system for problems and their solutions
Verify system operation
Identify any additional repair items that the customer may be unaware of

Repair irrigation system and then re-check the irrigation system to verify that a sound repair has been made OR Prepare/submit estimate (verbal or written) if there are many repairs or cost of repairs are going to exceed a predetermined specified amount
OUR MOBILE IRRIGATION PARTS WAREHOUSE
When our Irrigation Service Technician arrives at your property he will come with a fully stocked service truck including all of the common sprinkler parts he needs to repair your system. We carry thousands of irrigation parts and components for nearly every system commonly used in the Las Vegas Valley.
Why is this important for you, the customer?
With this amount of parts on our truck, there usually is no reason for the Service Technician to have to reschedule another trip while he locates parts or worse, have to wait for parts to come in. We complete 98% of our sprinkler repair jobs on the first visit.
If we do not have a part we need on the truck, we can usually dispatch a driver from our Main Distribution Warehouse and deliver it to your site, without holding up the repair job.
NEW IRRIGATION SYSTEM INSTALLATION
Are you looking for a new sprinkler system installation, or need your drip system replaced? Our trained technicians assess each project to check all issues to ensure you are receiving a complete estimate that will provide an irrigation system in top condition with years of worry-free use.
ChicagoLandscape of Las Vegas installs only first class landscapes & lawn sprinkler systems. Our expert landscape installers are trained, experienced and SNWA Certified and in installation, service, and maintenance of residential and commercial landscape irrigation systems. We meet all the criteria required by the State of Nevada to install and repair irrigation systems. Customer satisfaction is #1 and our many 5 Star Reviews on Google speak for themselves!
AFFORDABLE SPRINKLER SYSTEM INSTALLATION
We only the best, proven, professional quality equipment, material & components available. Our sprinkler system products are chosen for their ease of operation, reliability, serviceability, longevity, and suitability for the job at hand.
Although you might be able to find a lower price somewhere else, most non-licensed contractors use cheap materials & system components, and might not understand good landscape & irrigation system design. They cut corners and this leads to more repairs and much higher water consumption costs in the future. Don't waste your time and money of  low quality landscape  irrigation system installations from another contractor. Appearance, efficiency and maintenance are the major factors in determining market value of your property when it comes to landscape. Why sacrifice the value of your property just to save a few dollars on your landscaping sprinkler system?
IRRIGATION & SPRINKLER MAINTENANCE SERVICE
Are you tired of wasting your valuable time worrying about problems or repetitive repairs with your sprinkler system? Stop wasting time and money and get setup for regular maintenance service today. Our scheduled maintenance will keep your sprinkler system in good working order by preventing its deterioration and eliminate problems before they happen.
What does Scheduled Irrigation Maintenance Service include?

Irrigation system maintenance is preventative maintenance just like changing the oil in your car. Periodic maintenance will prevent the deterioration of your system beyond repair, keeping you from having to install a new system, and prevent the costly replacement of a dead landscape. Or, if a broken pipe is undetected, the leak could cause your water costs to increase exponentially, whether you have your own well or a water meter. By maintaining your sprinkler system correctly you will save yourself money now and in the future.
ChicagoLandscape of Las Vegas's maintenance plans consist of an regular, scheduled visits and various checks, examinations and adjustments such as:
Run a system test cycle
Check entire system for leaks
Check controller for proper operation
Check that automatic valves fully open close
Check that electric solenoids operate correctly
Check for leaky seals in heads
Check rain sensor for proper operation
Adjust System run times according to season and plant growth needs
Check nozzles for correct spray patterns
Make notification to customer if any repairs or alterations to the system are needed (Provide Estimate)
Schedule Appointment for repairs needed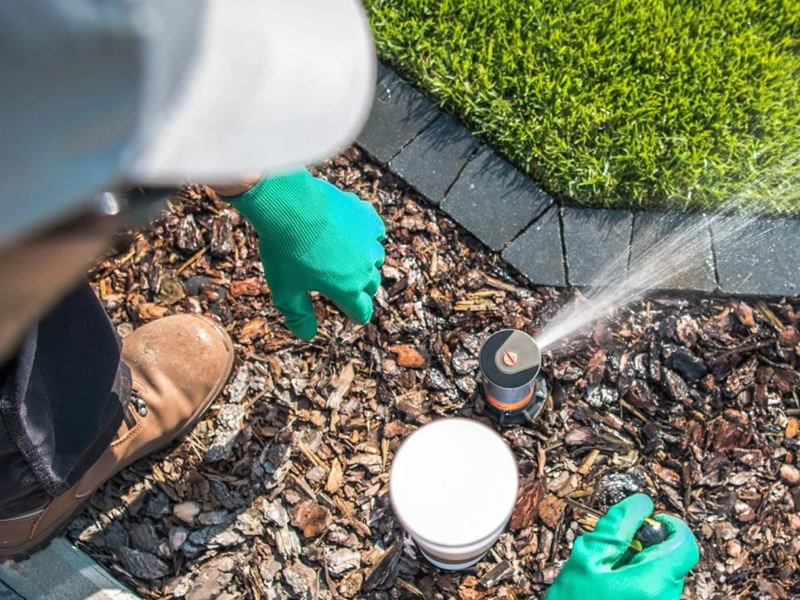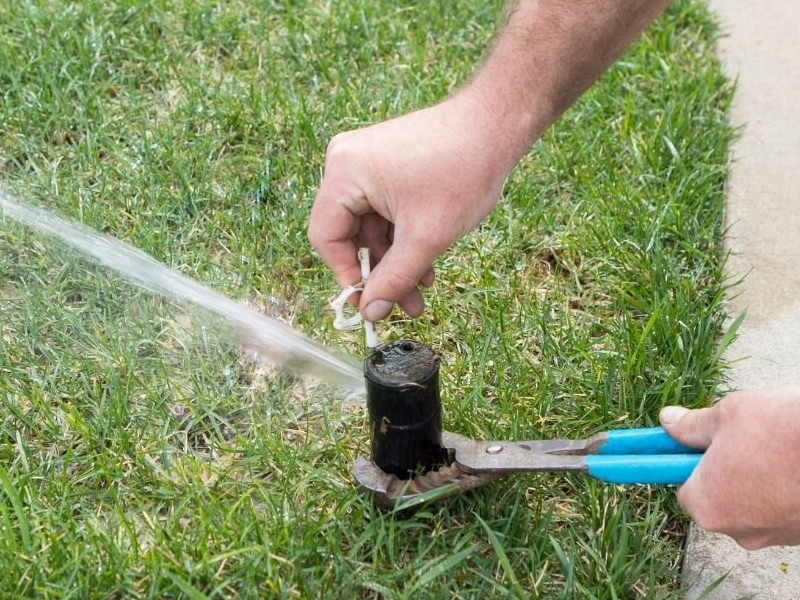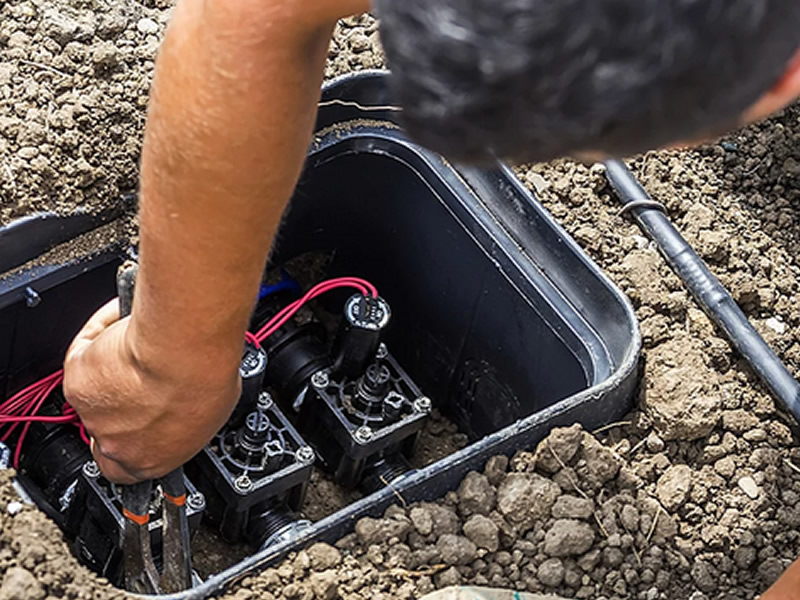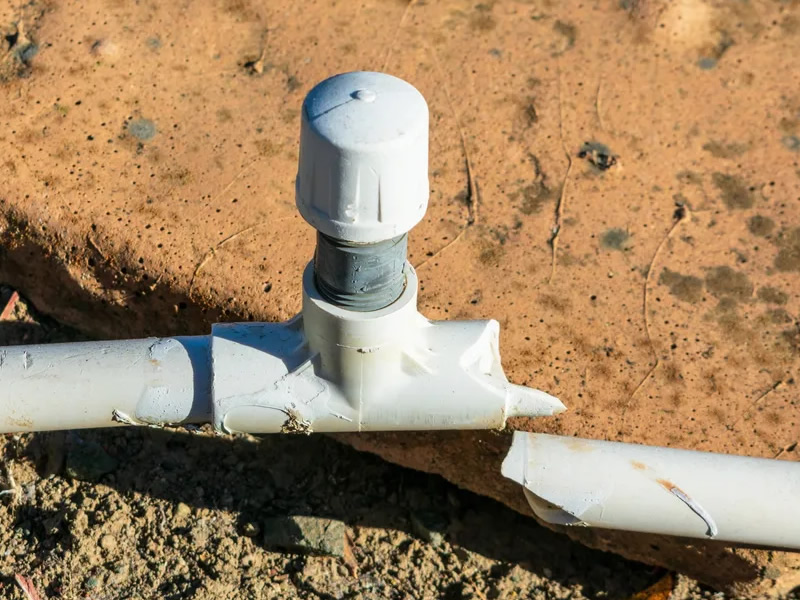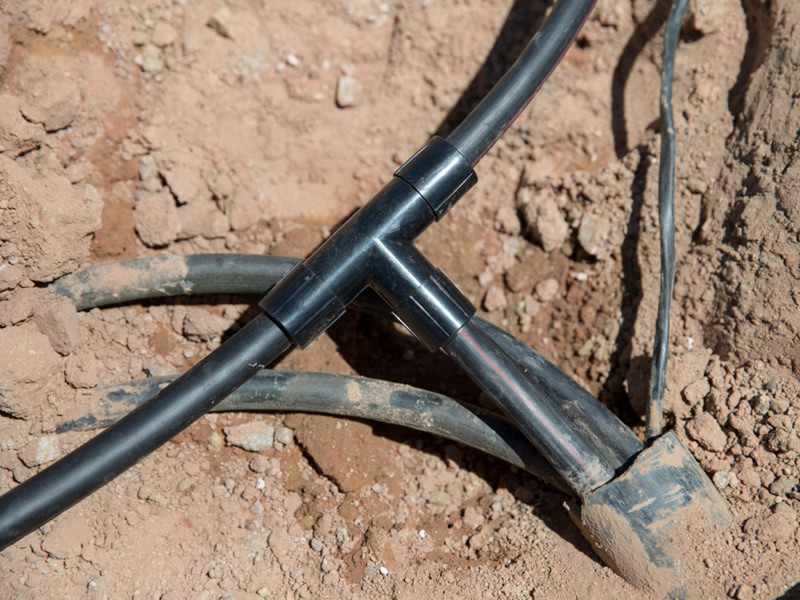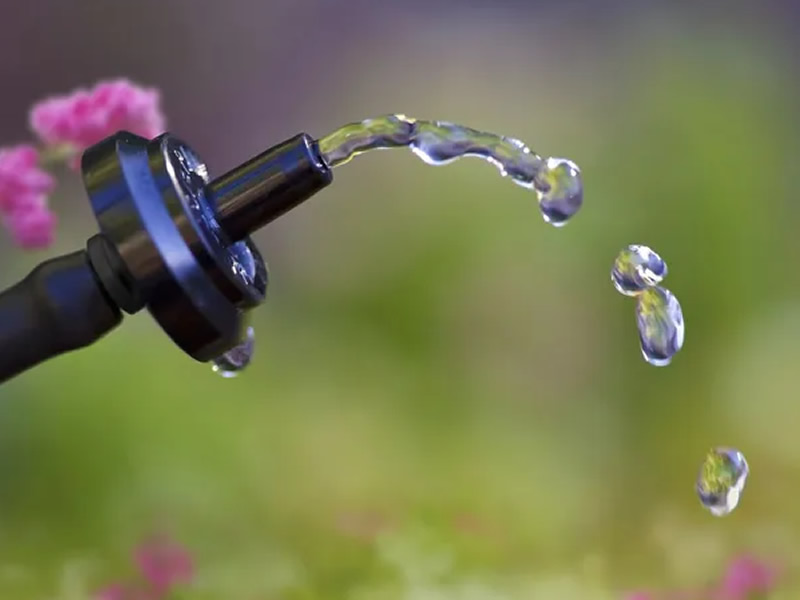 Get a Free Irrigation System Check or New Irrigation Installation Consultation Today!
Our goal is customer satisfaction. We use the finest quality sprinkler and irrigation products and trained technicians and installers to insure that our clients receive the highest quality irrigation or landscape systems possible.
Here are some reasons why ChicagoLandscape of Las Vegas is the best choice for sprinkler and irrigation system repair and installation in Las Vegas:
Schedule

A Free Consultation