ChicagoLandscape of Las Vegas is proud to offer high-quality synthetic lawn installation services to homeowners in the Las Vegas area. Our team of experts has years of experience in designing and installing synthetic grass, artificial turf, and artificial grass to create beautiful and low-maintenance outdoor spaces.
Our primary goal is to provide our customers with an affordable, premium synthetic turf product – at an extremely competitive price – often more inexpensive than our competitors low quality synthetic grass. ChicagoLandscape of Las Vegas will provide a synthetic lawn that will last long and provide year round beauty.
WHY SWITCH TO DESERT FRIENDLY SYNTHETIC TURF
In today's world of hustle and bustle, artificial turf is the solution to reduce costs and yard maintenance for all Las Vegas and Henderson Nevada homeowners. Installing artificial grass will increase the amount of outdoor free time you have because you won't have to spend it watering, mowing or edging, no more fertilizing lawns, or cleaning up dirt and debris you tracked into your home. You never have to worry about grass allergies. Synthetic turf, installed properly by the right contractor, can give you back your beautiful lawn without the hassles that accompany a natural grass lawn in the Las Vegas Valley. Products used by ChicagoLandscape Las Vegas are aesthetically pleasing, affordable and have a realistic look. Artificial turf installation will increase property value as well.
No more watering. Save big each month!
No mowing or edging
No fertilizing or chemicals
No indoor tracking of dirt or debris
No grass allergies
Low Maintenance and Cost-Effective
Synthetic grass requires very little maintenance, which means you can save time and money on lawn care. There's no need for watering, mowing, or fertilizing, which can significantly reduce your water bill and landscaping costs.
Durable and Long-Lasting
Our synthetic grass products are made from high-quality materials that are designed to withstand harsh weather conditions, heavy foot traffic, and pets. You can expect your artificial lawn to last for many years without fading, flattening, or losing its vibrant green color.
Eco-Friendly and Water Saving
Synthetic grass is an eco-friendly option for homeowners who want to conserve water and reduce their carbon footprint. It requires no water, which means you can save thousands of gallons of water every year.
Safe for Children and Pets
Our synthetic grass products are made with safety in mind, which means they are safe for children and pets to play on. They are non-toxic, allergen-free, and lead-free, making them a great option for families with kids and pets.
Variety of Options to Choose From
We offer a wide range of synthetic grass options to choose from, including different colors, textures, and pile heights. Our team of experts will work with you to choose the perfect synthetic grass product that meets your specific needs and preferences.
Professional Installation and Competitive Pricing
Our team of professionals will handle every aspect of the installation process to ensure that your synthetic lawn is installed correctly and efficiently. We offer competitive pricing to ensure that you get the best value for your investment.
Fully Licensed and Insured for Your Peace of Mind
We are fully licensed and insured, which means you can trust us to handle your synthetic lawn installation project with the utmost care and professionalism.
FREQUENTLY ASKED QUESTIONS ABOUT SYNTHETIC TURF
ARTIFICIAL GRASS INSTALLATION IN LAS VEGAS, NV
We use only the best quality grass fibers with the most innovative assembly techniques to ensure that your lawn not only looks great but lasts for years to come. We stand behind the quality of our grass so you can focus on more important things, which is why we proudly include possibly the best manufacturer's warranty with all of our synthetic lawn products. Combine ChicagoLandscape's artificial grass with drought-tolerant landscaping for an attractive, sustainable yard you and your guests can truly enjoy.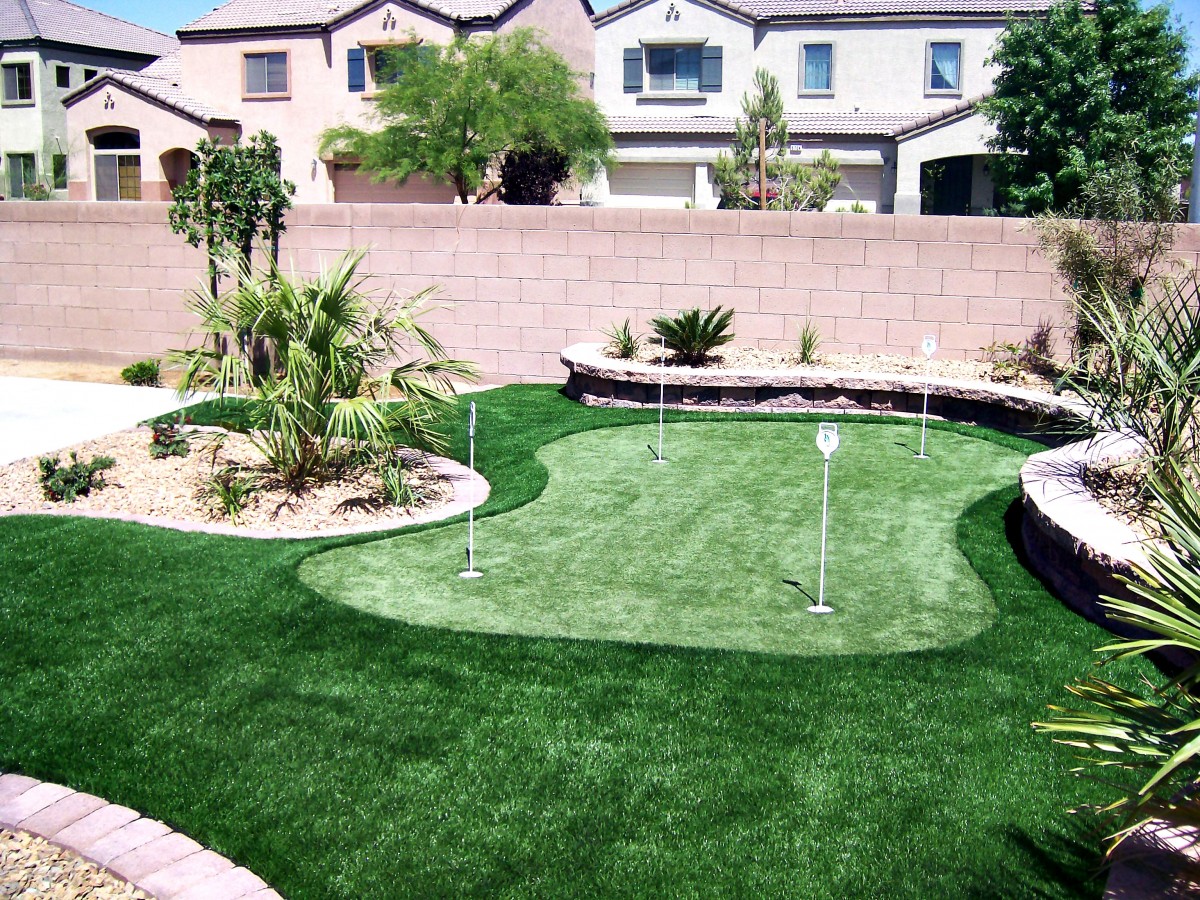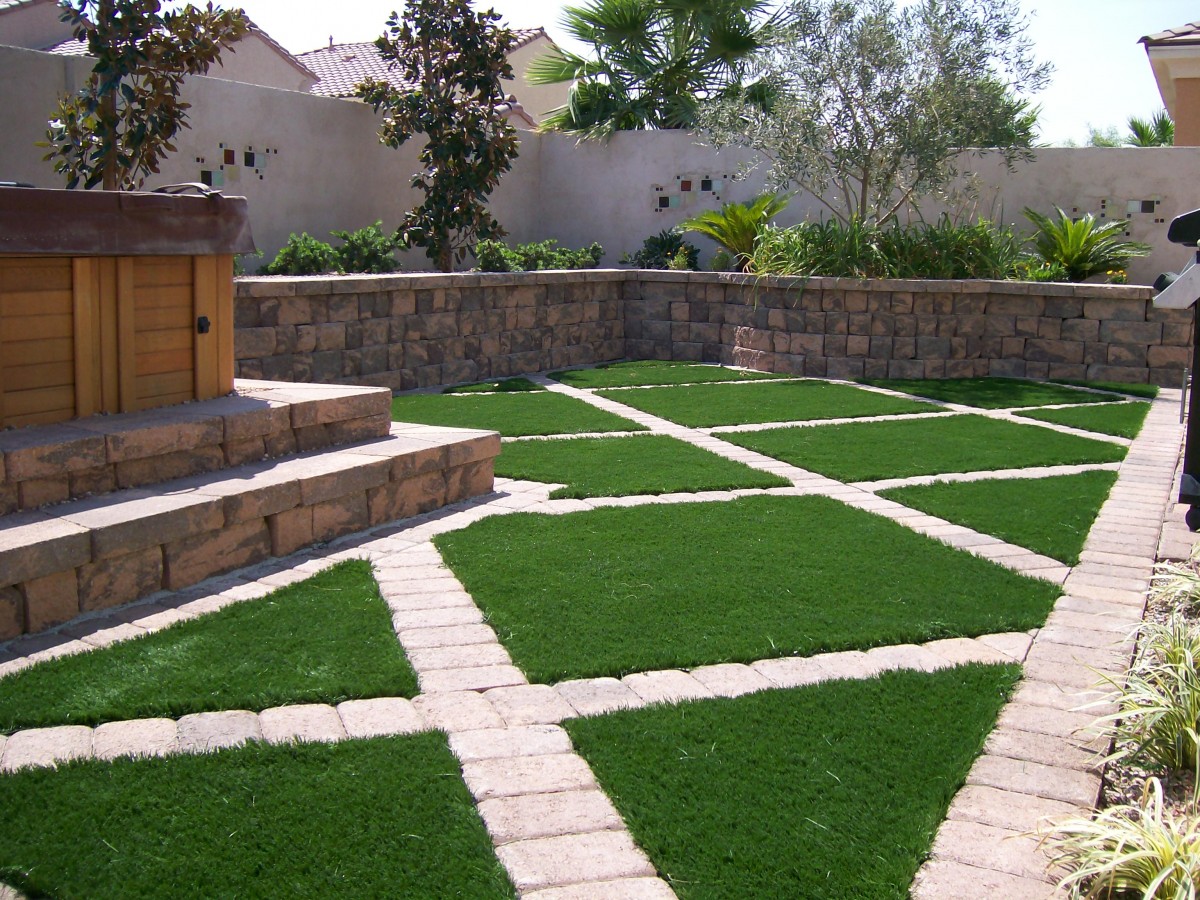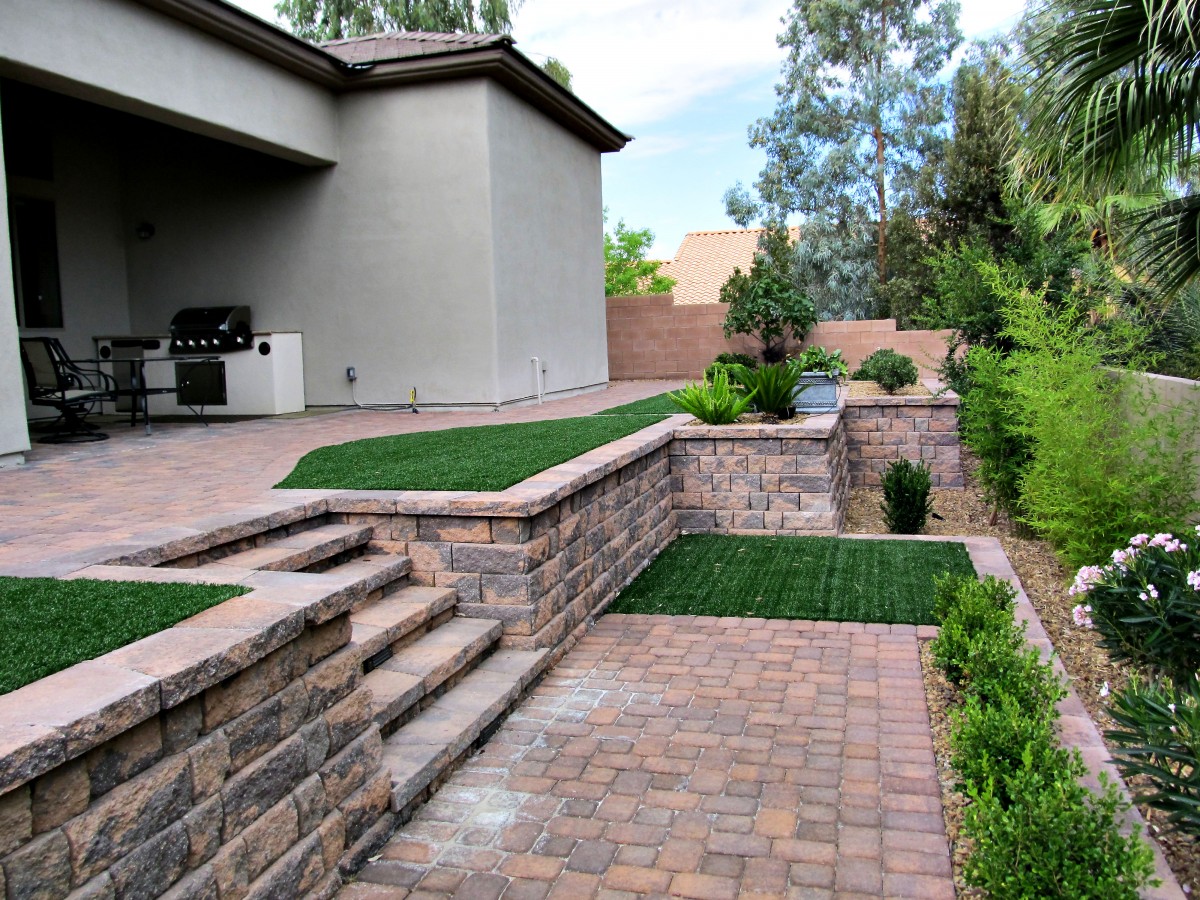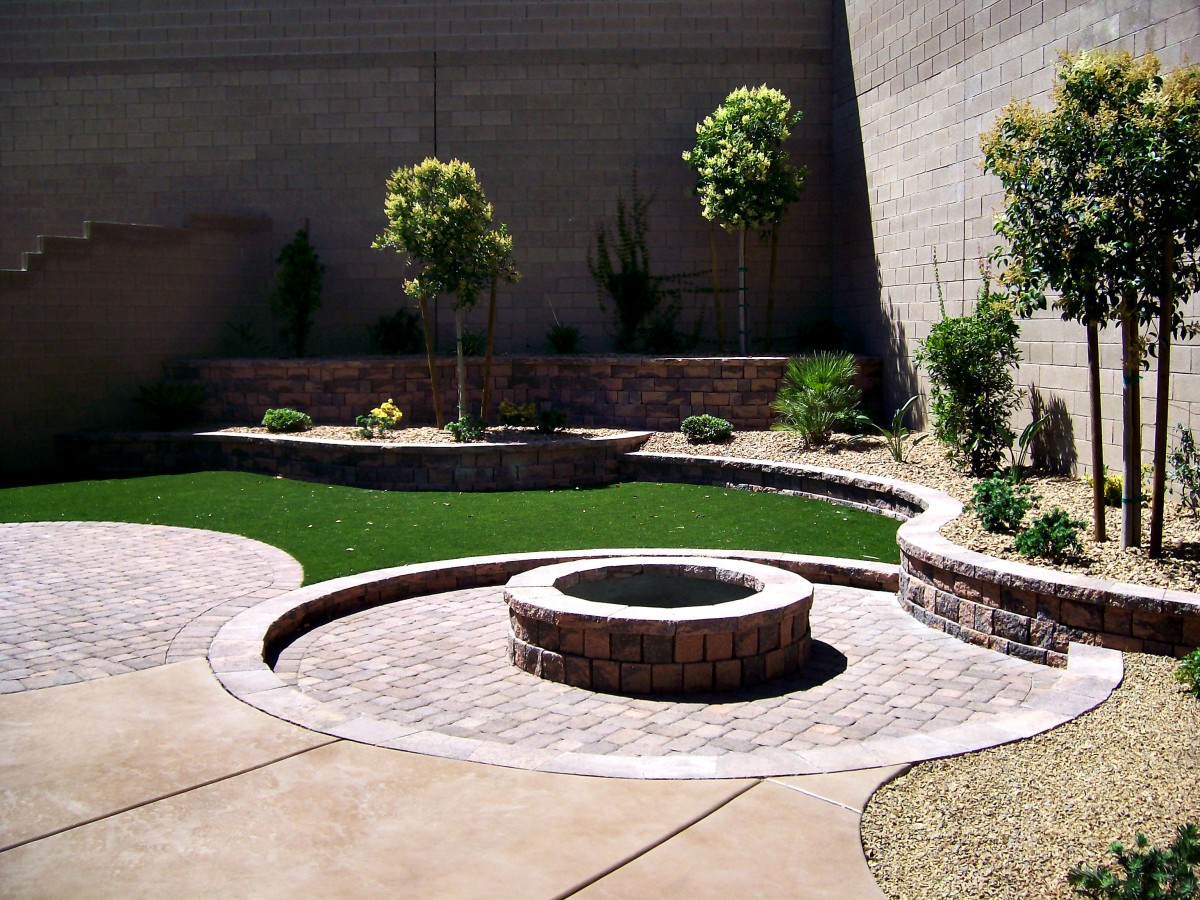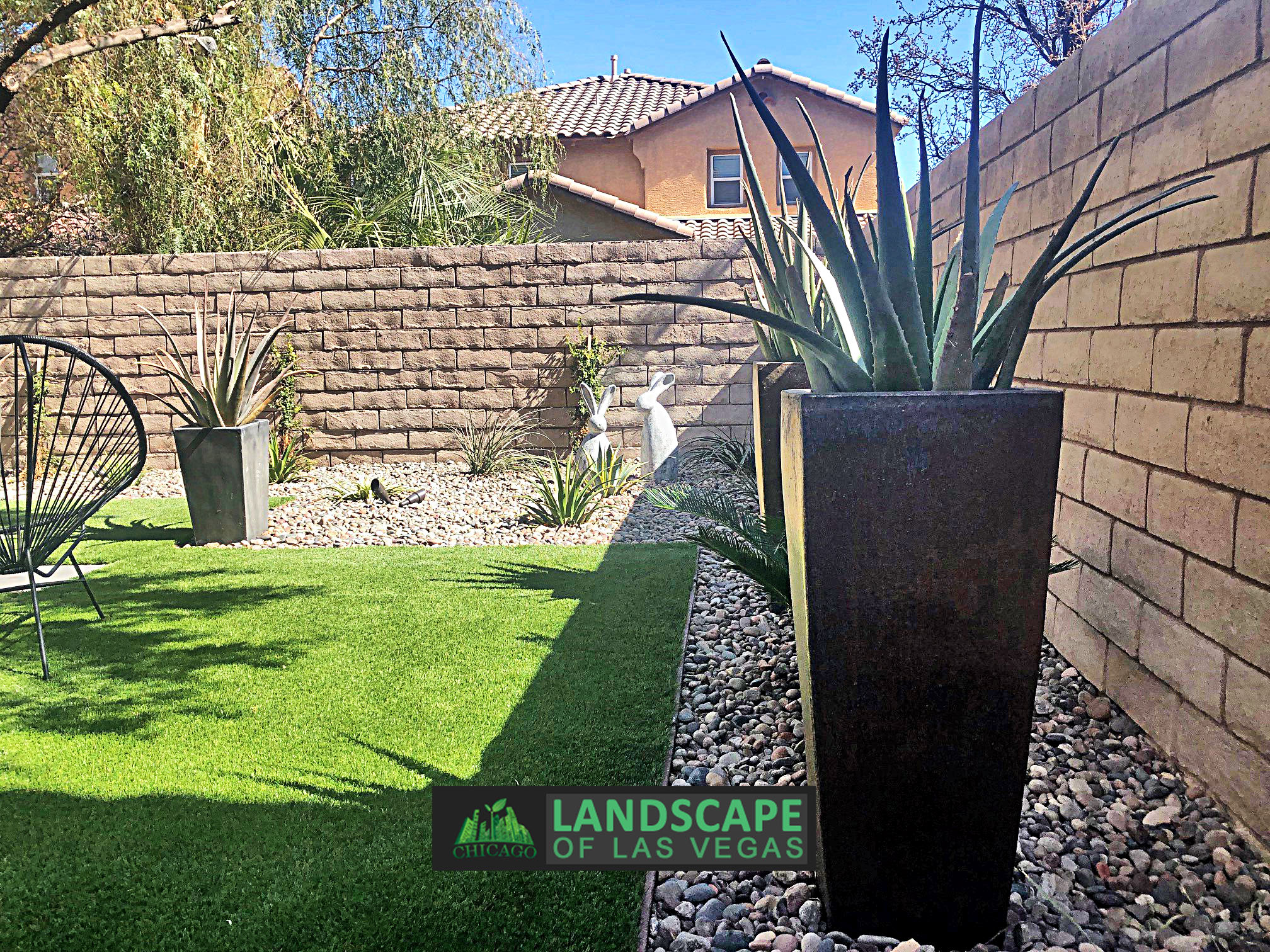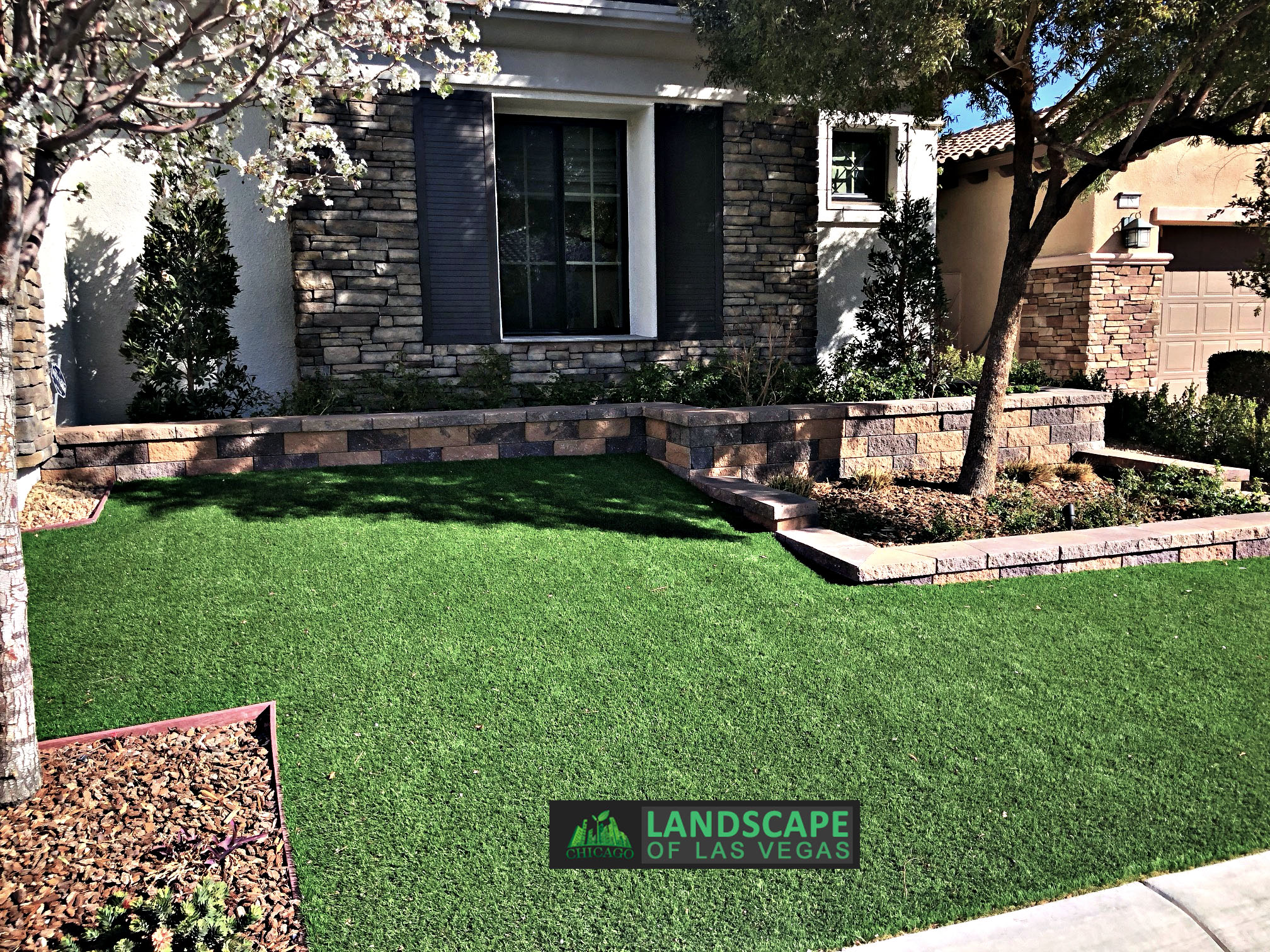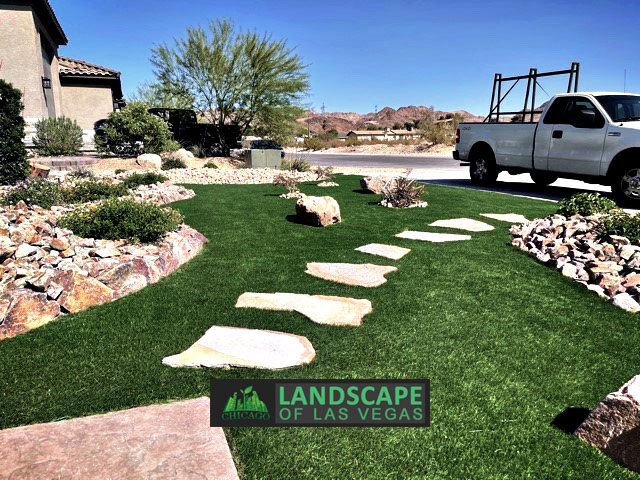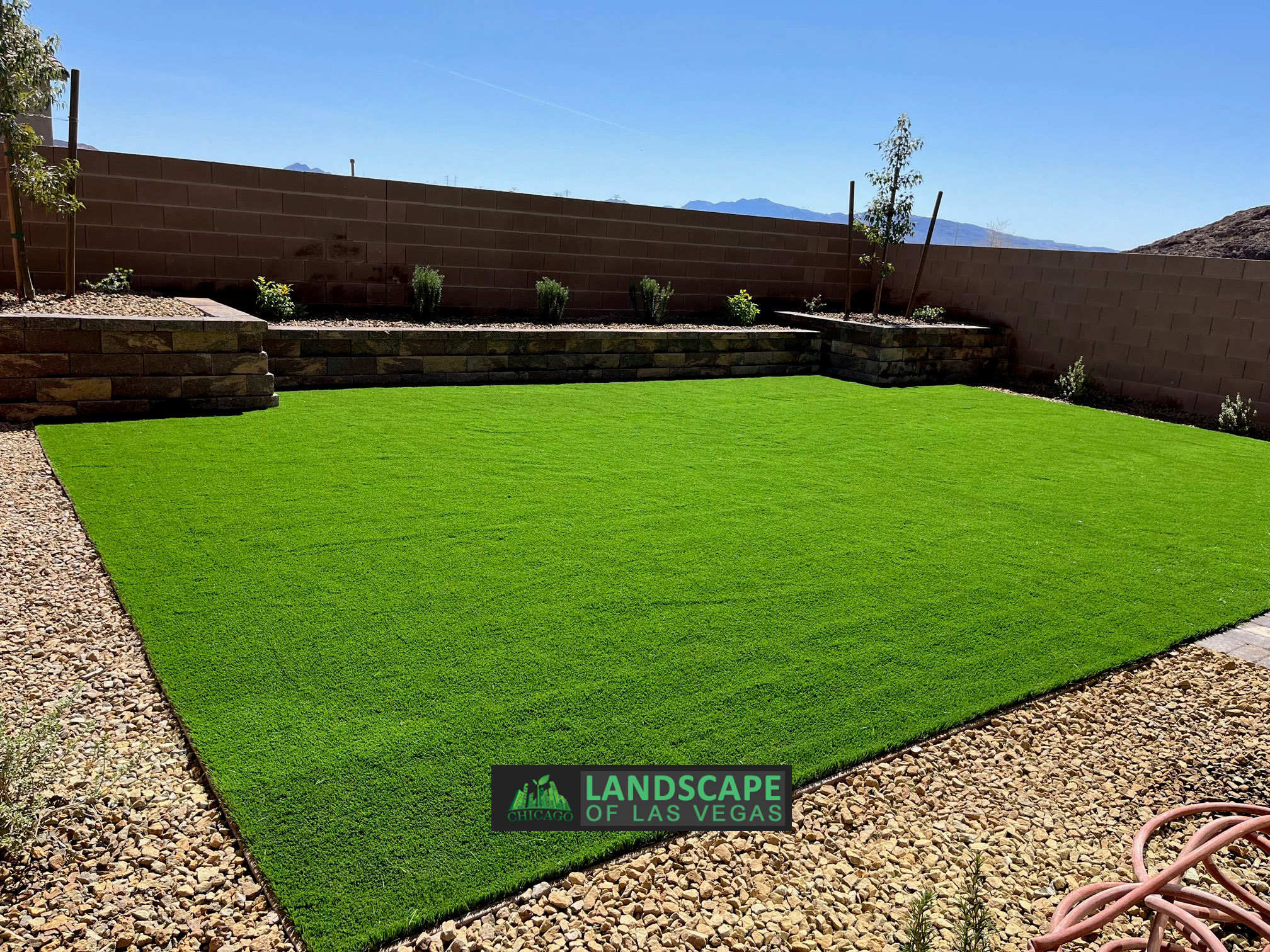 ChicagoLandscape of Las Vegas: The Best Choice for Artificial Grass Installation in Las Vegas
If you're looking for a professional landscape company in Las Vegas to install artificial turf for you, you'll want to consider ChicagoLandscape of Las Vegas. With over 25 years of experience, this company is dedicated to providing top-notch services that exceed your expectations.
Here are some reasons why ChicagoLandscape of Las Vegas is the best choice for synthetic lawn installation in Las Vegas:
Schedule

A Free Consultation